Choirs & Music Ministries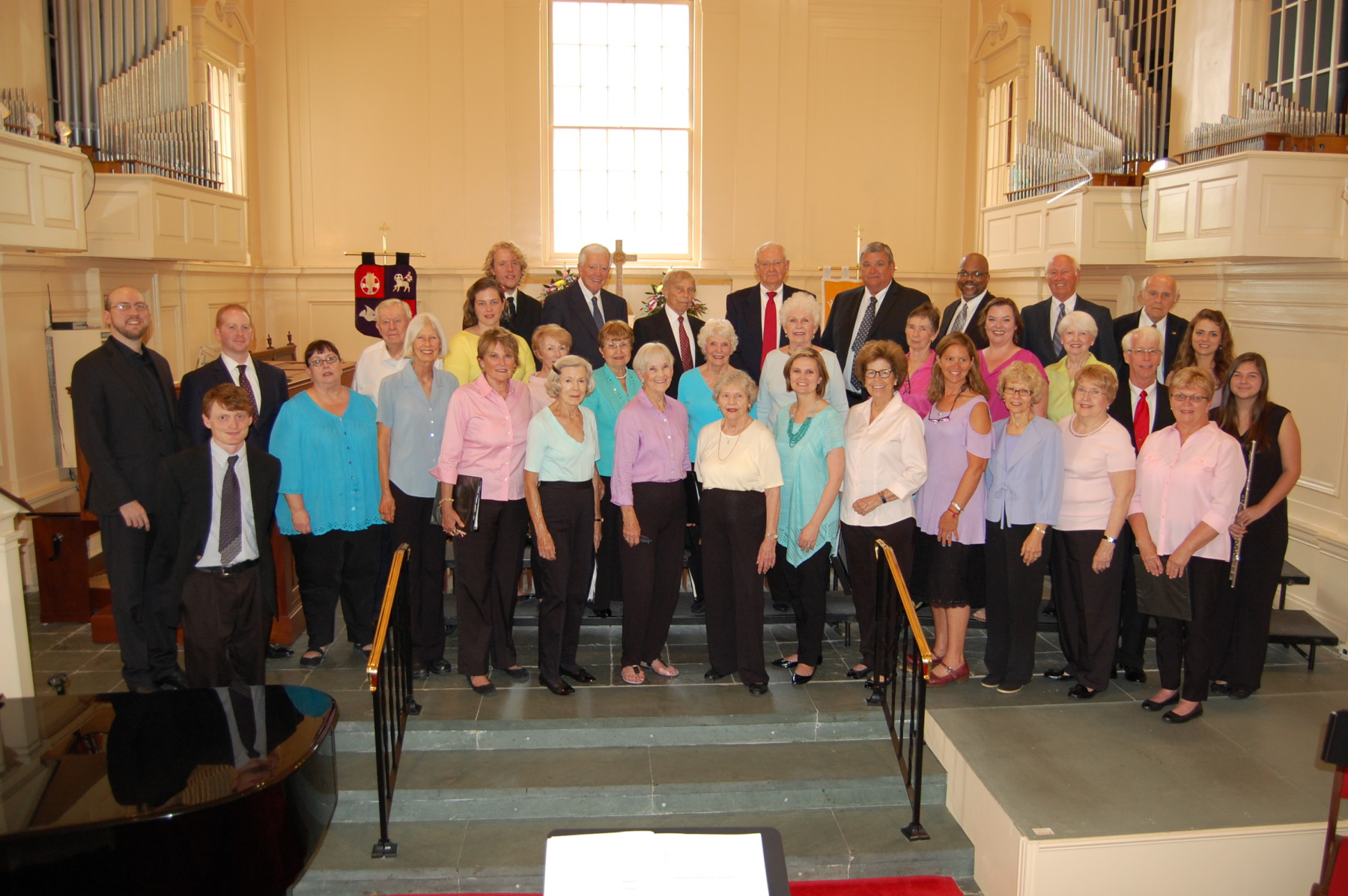 Music has played a vital role in the life of The Village Chapel since its founding in 1898. Through a strong foundation set by Theodore Keller, John Shannon then led the music program for thirty years, leaving a legacy that will be carried on for generations. Mr. Shannon remains a revered member of the Moore County musical community.
In the last three years, through the initiation of The Village Chapel Music Series, the Chapel has featured a variety of concerts – organ recitals, chamber music, vocal recitals, choral concerts, and featured various instruments. Additionally, the Duke University Chorale's November concert has been a fixture for Moore County residents for over 45 years. It is the goal of the Music Series to feature the brightest musical talent, first from Moore County, and then beyond. You are invited to visit our Music Series page for information on upcoming concerts.
Choirs & Music Ministries
Chapel Choir The Chapel Choir leads the congregation in all musical elements of worship at the 9:30 and 11:00 services. With a repertoire that spans six centuries, the choir has sung music of the Tudor, Baroque, and Romantic eras such as Thomas Tallis, Thomas Attwood, Franz Joseph Haydn, George Frederic Handel, Felix Mendelssohn, as well as music of 20th/21st century composers John Stainer, Eric Thiman, David Ashley White, Alfred Fedak, and John Rutter. The choir presents festive music with brass each December and is featured in concert periodically on the Chapel's music series. Music reading is not essential, but helpful. Prospective choir members are encouraged to contact Stephen Gourley at (910)-295-6003 or via email at stephen@tvcpinehurst.com. Rehearsals are Thursdays at 5:00pm.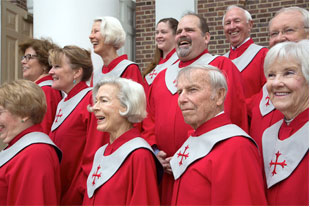 Handchime Choir
The Village Chapel Handchime Choir plays on two octaves of Malmark choir chimes, typically a melody instrument but equally as effective as an ensemble instrument. If you desire to be a part of our music program but may not fancy yourself a singer, then perhaps the chimes are for you! Some music reading ability is helpful. Rehearsals are Thursdays at 4:00pm.
Children's Choir The Village Chapel Children's Choir is made up of children aged 5 through 5th grade. In addition to learning music for worship and fundamentals of music, children will become familiar with the various seasons of the church year and the relationship of the music with the Sunday lectionary. The Children's choir also performs for retirement homes as a special outreach project. For more information, please contact Stephen Gourley or Deb Holden (director) at debdrey@gmail.com. Rehearsals are Sundays are 4:00pm and children sing in worship monthly.
Stephen Gourley holds the Master of Music and Bachelor of Music degrees from the University of North Texas and the North Carolina School of the Arts respectively. He has studied organ and harpsichord with Jesse Eschbach, Jack Mitchener, Erica Johnson, Christoph Hammer; church music with Mark Scott, and piano with Dianne Finan.
Since March of 2014, Stephen has served as Director of Music at The Village Chapel, an interdenominational community of faith in Pinehurst, NC. He serves as organist for all worship services (totaling 180 services yearly), conducts and accompanies the Chapel Choir, conducts the Handchime Choir, and oversees the children's music program. In 2014, Stephen founded The Village Chapel Music Series, which recently completed its fifth season. 
Locally, he has served as president of the Board of Directors of the Moore County Choral Society and serves as their accompanist. He has also served as an officer for the Fayetteville-Sandhills chapter of the American Guild of Organists and on the staff of the RSCM Carolina Course.
Stephen performs frequently as conductor, solo artist, accompanist, and collaborator. His choral compositions are published by Renforth Music.