Rev. Dr. John R. Jacobs Senior Pastor
Pastor Jacobs grew up in Chattanooga, Tennessee, attending the Baylor School. He then graduated from the University of the South (Sewanee) with a B.A. in English (and where he met his wife, Betsy), and law school at the University of Memphis. He practiced administrative law in Orlando for seventeen years before receiving an M. Div. and D. Min. at the University of the South. Pastor Jacobs was ordained in the Episcopal Diocese of Central Florida, and has served churches in Deland, Eustis, and Vero Beach, Florida before coming to The Village Chapel. John and Betsy have been married over 30 years, and are blessed to be living here near their children in North Carolina: Brouck, a lawyer in Columbia, MO, and Elizabeth, who is teaching at a private Christian school in Durham and attending North Carolina State University.
Rev. Dr. Ashley Neil Smith
Associate Pastor
Ashley is a native of eastern North Carolina, growing up in New Bern. After graduating from Campbell University with a B.S. in Psychology, Ashley studied at Oxford University as a graduate exchange student, "reading law" at Oriel College.
While serving special needs children and adults as a case manager, Ashley received a call from Christ to preach and teach the Gospel. Understanding a call to Christian ministry includes a call to prepare, he earned a Master of Divinity from Campbell University Divinity School and a Doctor of Ministry from Gordon-Conwell Theological Seminary.
Ashley met his wife Vickie while both were undergraduates at Campbell University. They married in May, 2000, and have four lovely daughters: Abigail, Sarah, Hannah, and Landen. Vickie is a native of Durham and is currently a M.Div. student at Campbell University Divinity School.
Ashley served on the Advisory Council for the World Religions and Global Cultures Center at Campbell University Divinity School, the Board of Trustees of Sandhills Classical Christian School, and currently serves as a Board Member for Friend to Friend. He is a member of the English-Speaking Union (Sandhills Branch) and the Evangelical Homiletical Society.
In 2018, Ashley earned a Master of Theology (in Practical Theology), from Gordon-Conwell Theological Seminary's, Center for Urban Ministries Education, graduating Summa Cum Laude.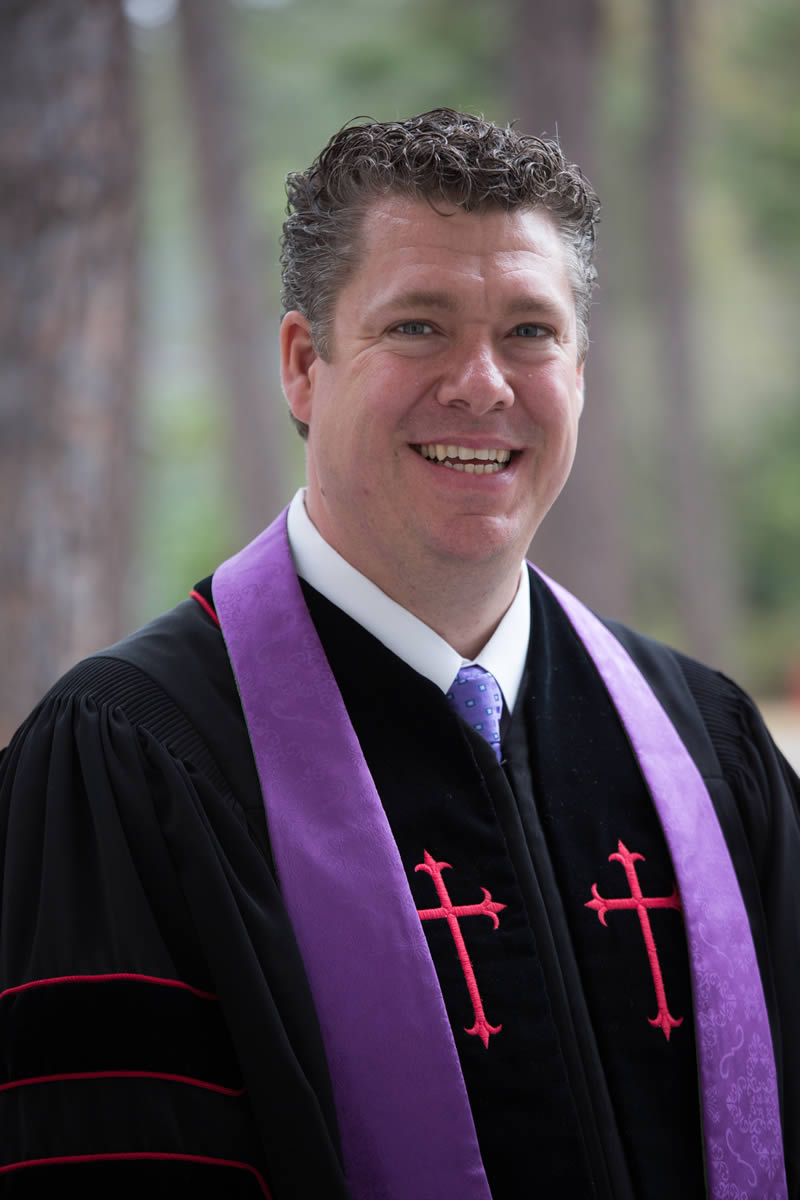 Would you like to know more?